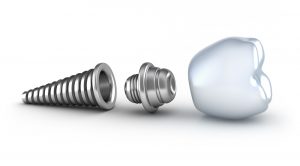 People who are missing teeth do not like the fact that they have gaps in their smile. It can cause problems when they are eating, and many people feel embarrassed to smile. Fortunately, you can find some good restorative dentistry options out there that can help to replace these missing teeth. If you are looking at your options, make sure you check out the dental implants FAQs here to see if it might be the right choice for you.
Does the Surgery Cause Pain?
Naturally, people want to know if the implant dentistry will cause pain. Since it is done under a local anesthesia, there should not be any pain. It is like the process of getting a filling where pain is concerned.
What Happens When the Anesthesia Wears Off?
The healing tends to be quick, but you might experience a small amount of discomfort initially. You can take care of this with over the counter anti-inflammatory nonsteroidal medications. This discomfort will generally go away within a couple of days at most.
How Long Can the Implants Last?
Many want to know just how long these implants can last. They want to make sure it is worth going through the procedure. When you have the implants, and you are taking care of them properly, they have the potential to last for decades without any problems at all.
How Long Does the Initial Surgery Take?
While it can vary based on the patient and the number of implants, it will generally only take about an hour or so, sometimes less. The overall process from the time that the implant heals and fuses to the bone to getting the final tooth restorations added can take up to nine months. You will have a temporary crown you can wear in the meantime.
Interested in Dental Implants? Contact Our Implant Dentist in Ballston Spa
Be sure to get in touch with our Ballston Spa dentists today at Pray, DDS. Visit the website's contact page and by calling 518-885-8321.