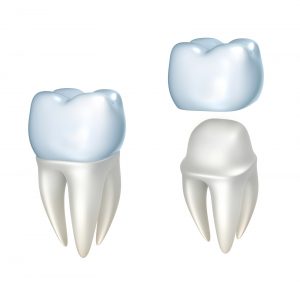 If you are in the need for restoration of your teeth, you have a range of options available today thanks to advances in dentistry. One of the options you might want to consider is dental crowns, which can provide you with an ample amount of protection. The dental crowns are a good option for many who have issues with their teeth, but it is always a good idea to have a full understanding of just what the crowns offer. Check out these dental crowns FAQs to learn more about them and what they will mean.
What Is a Dental Crown?
A dental crown is a dental device placed on a tooth to cover and protect areas that are damaged in some way, or that are not pleasing from an aesthetic viewpoint. The dental crowns today are made from either porcelain, gold, or a mix of porcelain and metal.
What Can a Dental Crown Fix?
It is possible to use dental crowns to help fix a range of different problems. With this type of restorative dentistry, you can fix teeth that have suffered severe decay, teeth that have chips or cracks in them, discolored teeth, misshapen teeth, and more.
How Are They Applied?
Another one of the dental crowns FAQs is about the method used to apply the crown and how many visits it will take. Fortunately, it is a simple process that can generally be completed in just two visits. On the first visit, the dentist will prepare the teeth and create a mold, which is sent to the lab. They will create the crown, and on the second visit, the patient will have it placed and bonded to the tooth.
Contact Our Dental Crowns Dentist in Ballston Spa
If you want to know more about dental crowns FAQs, you can contact our Ballston Spa dentists at Thomas J. Pray, DDS today. You can call us at 518-885-8321 or visit the site's contact page.